Norwood Inman Aligners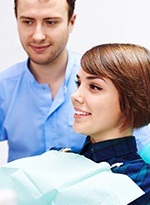 Looking for a fast, effective way to straighten those teeth that are visible within your natural smile line without worrying about the hassle of traditional bracket and wire braces? John Michaels, DDS, David Michaels DDS, and their Norwood Dental Care team have a great option for you. The Inman Aligner system allows our team to straighten those teeth that are visible within the natural smile line, using clear alignment trays. That means you'll be perfecting your bite alignment and all anyone will ever see is your flawless smile. If you're ready to learn more about Inman Aligners or any of our other cosmetic dentistry solutions, call to schedule an appointment in our Norwood dental office today. We'll evaluate your smile, review your treatment options, and create a personalized plan to deliver flawless, healthy smiles.
What are Inman Aligners & How do They Work?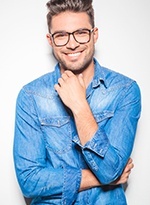 Inman Aligners are a unique alignment tray orthodontic system. Rather than using a series of aligners that represent the smile one step closer to the ideal alignment, the Inman Aligner is crafted using a clear front piece with a metal appliance that is adjusted to place pressure on teeth creating perfect alignment quickly. The reason the aligner works so quickly is the distinctive squeezing pressure. With the clear aligner in the front and the custom bows inside, the teeth receive pressure spread over a wide range of movement from both sides of the bite rather than focused on slightly repositioning specific teeth over the course of several months. The spring loaded design allows the Inman appliance to place pressure across the entire bite, quickly and comfortably shifting teeth into their ideal alignment. Inman Aligners are removable, so throughout the aligner treatment, you can continue to eat your favorite foods and brush and floss as usual.
How Long does Inman Aligner Treatment Take?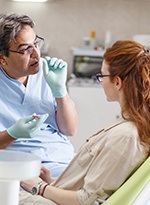 Most patients complete their entire treatment using an Inman Aligner system within six to eighteen weeks. The specific length of treatment will depend on your unique needs. Most patients will wear their aligners for just 16 to 20 hours a day. You will also need to visit us every two to three weeks for checkup appointments. During these checkups, we'll simply examine your progress to ensure you're achieving your desired results according to plan.
Am I a Candidate for Inman Aligners?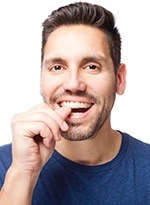 Inman Aligner orthodontic systems are not for every patient. Young patients and those with significant orthodontic misalignments should receive more advanced treatments in partnership with an orthodontist. However, there are many patients who can benefit from treatment with Inman Aligners, including:
Patients with minor spacing issues like gaps in teeth or crowding
Patients with front teeth that are crooked
Patients with front teeth are protruding or positioned inward
Patients who previously received orthodontic treatment but have experienced teeth shifting