Cosmetic Dentistry in Norwood
Tooth-Colored Fillings, Dental Crowns, Teeth Whitening, Porcelain Veneers
Cosmetic Dentistry can make your smile light up a room!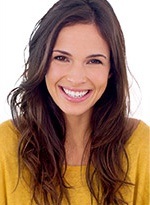 Teeth Whitening
Over time many things can cause your teeth to lose their whiteness - smoking, consumption of coffee and other dark beverages and just normal wear and tear can cause teeth to appear yellowed or stained. Whitening is an inexpensive and safe option to bring back their brightness. Whitening has become a very popular procedure for enhancing smiles.
Home whitening kits are typically the preferred way your dentist will recommend for whitening. With this option, the dental patient is responsible for using the solution consistently until they see the desired whiteness. Impressions are made of teeth so that the whitening trays used in-home are custom fit for the patient. The whitening solution will be put into these trays and worn for specific periods of time. Wearing the trays periodically will help in maintaining the results once the desired whitening is achieved.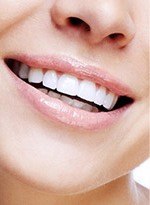 Dental Crowns
There are times when your dentist will recommend crowns. A crown or cap is a metal and/or porcelain covering that is placed over the tooth surface, restoring strength and appearance. Crowns are needed when a filling is not enough to give tooth proper structure, to fix fractures, or lend support for bridges. Crowns improve the appearance and structure of the tooth.
Crowns typically consist of two appointments. Impressions are made and sent to a local laboratory in order to create the custom crowns. For placement, the tooth will be numbed in order to remove any existing decay and to shape the tooth for the new crown. A temporary crown will be placed on the tooth to protect it while the new one is being made. It is important that care is taken with the temporary crown to avoid loosening. When the new crown arrives, the patient will return to the office for placement and fitting.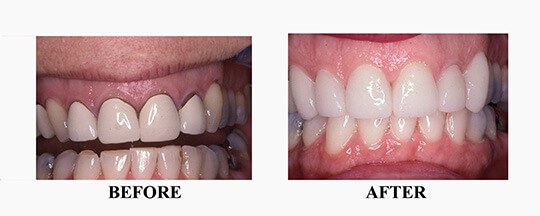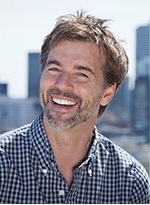 Porcelain Veneers
Porcelain veneers are a versatile, natural-looking cosmetic solution used to address a variety of imperfections, and Drs. John and David Michaels typically recommend this treatment for patients looking to achieve more dramatic results.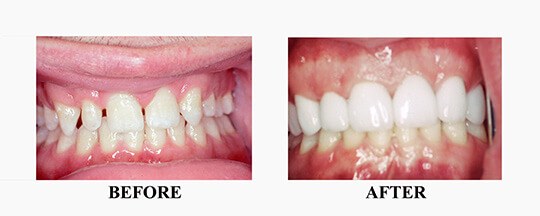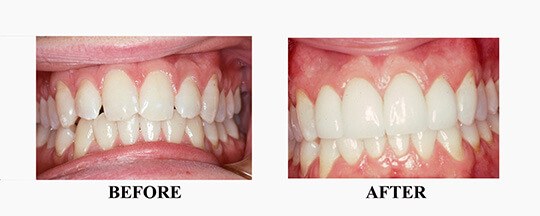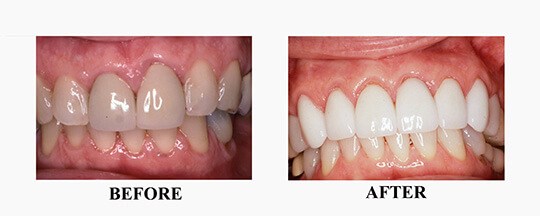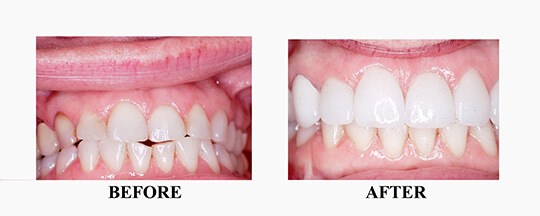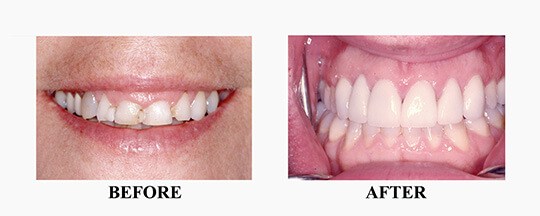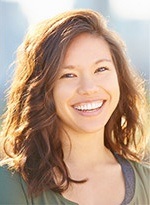 White Tooth Fillings
Previously, silver or gold fillings were used. Now Composite resins can be used. The fillings are used to fix teeth that have been damaged by decay and/or fractures. The affected portion of the tooth will be removed and replaced with a composite filling. They are attractive since they match existing teeth and with proper care last for many years.
Fillings can be done during one appointment. Anesthesia is necessary in order to allow the dentist to remove decay and apply medication to further protect nerve endings. The filling is shaped and smoothed to ensure an authentic look and feel.
Don't wait any longer. Call today for an appointment and get closer to a healthy, beautiful smile! We serve the Norwood and 02062 zip code areas.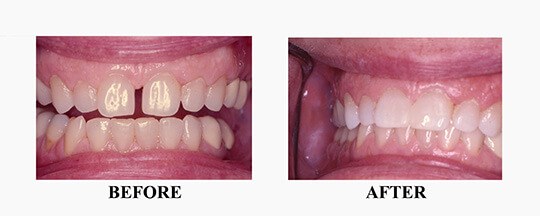 Understanding the Cost of Cosmetic Dentistry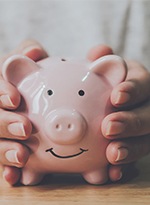 Cosmetic dentistry is often associated with a hefty price tag, but it isn't just for celebrities and movie stars anymore. The diversity of treatment and payment options make it affordable for people from all walks of life. Various factors affect the cost of cosmetic dentistry in Norwood. Although there isn't a flat fee, we offer several solutions to keep a picture-perfect smile within your budget.
Which Cosmetic Dental Service Is Right For Me?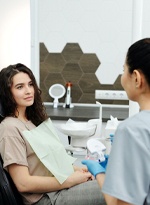 Every mouth is unique, just like fingerprints, and everyone has different goals. Therefore, it's impossible to have a one-size-fits-all solution for cosmetic dentistry. Instead, your cosmetic dentist in Norwood will examine your mouth and learn more concerns to create a personalized strategy to create the smile of your dreams, which can include one or more procedures:
Teeth Whitening: Reverse the appearance of stains and discoloration to restore your pearly whites.
All-Ceramic Restorations: Repair damaged teeth using tooth-colored bridges and crowns.
Porcelain Veneers: Fix multiple issues using one procedure for a cost-effective solution.
Tooth-Colored Fillings: Treat new decay or replace old metal fillings using a tooth-colored composite material.
There may be more than one option to provide the results you want. Your cosmetic dentist will help you choose the best method to enhance your smile while staying on budget.
Cosmetic Dentistry Can Be an Investment Worth Making
Cosmetic dentistry is often associated with vanity, but this couldn't be further from the truth. Some cosmetic issues are more than an aesthetic problem. They can be the result of decay, disease, trauma, and other factors that affect your dental health. Correcting them can restore your oral health while giving you the beautiful smile you desire.
Besides boosting your dental health, an attractive smile is attributed to youth, success, intelligence, and confidence. You can look and feel your best to improve your self-esteem, quality of life, and even career prospects.
How to Make Cosmetic Dentistry Affordable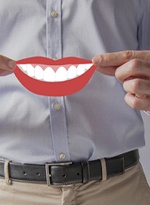 A member of our team will review your individualized estimate to understand the fees. You will know exactly what you'll have to pay before committing to anything. We will also review your payment options, which include:
Traditional Payment Methods: We accept cash, checks, and credit cards.
Dental Insurance: It's rare for dental insurance to pay for elective procedures; however, some cosmetic treatments offer restorative benefits. If a treatment is necessary for your oral health, you may be able to use your coverage to offset the cost of the procedure. If applicable, we will help you maximize your annual allowance.
Third-Party Financing: You can pay for your new smile using monthly installments through a third-party financing company, like CareCredit. Based on your credit approval, you can get the funds you need to revamp your smile, even if money is tight.
Rest assured; you won't be surprised by any sudden fees, so you can have 100% confidence about the road ahead. If you have questions about your payment options, or you are ready to request your consultation for cosmetic dentistry, contact our office today.
Cosmetic Dentistry FAQs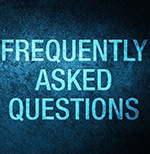 You can attain the smile of your dreams with cosmetic dentistry in Norwood; however, it's a big investment. It's normal to have a few apprehensions, but there's no need to worry. We strive to provide the personalized, comfortable care you need to feel 100% confident about the road ahead. We'll explain everything during your cosmetic consultation. Here are the answers to the most frequently asked questions while you wait for your appointment.
Which cosmetic procedures are right for me?
No two smiles are identical, like fingerprints. As a result, there isn't any way to know which procedures you'll need without first examining your smile and learning more about your goals. You have more options than ever to achieve the improvement you want. Your dentist will explain every solution possible, which may include:
Teeth whitening
Dental crowns
Porcelain veneers
Tooth-colored fillings
How long will my results last?
Several factors will influence the longevity of your new smile, like the procedure used. Each treatment has different lifespans; therefore, your results can last for several months to many years, depending on the path you chose. No matter the procedure, you can take several steps to safeguard your investment, like keeping your mouth clean at home and visiting your dentist twice a year. It's also best to avoid anything that may damage your smile, like using your teeth as tools, chewing on inedible objects, or playing sports without an athletic mouthguard.
How much does cosmetic dentistry cost?
Since there isn't a cookie-cutter treatment plan for cosmetic dentistry, various factors affect the amount you'll pay, such as the type of procedure and the complexity of your case. After creating an individualized treatment plan, we'll explain your estimate and the fees, so you'll know exactly what you'll have to pay before committing to anything. Our office provides many financial solutions to keep an attractive smile within everyone's budget, like third-party financing.
Can I use my dental insurance to pay for cosmetic dentistry?
It's rare for dental insurance to cover cosmetic dentistry because the services are elective, but there are certain exceptions. Many cosmetic and restorative procedures offer overlapping benefits. Therefore, if your cosmetic dentist in Norwood determines a treatment crucial to your oral health, you may be able to use your dental insurance to offset the cost. If applicable, a member of our team will work on your behalf with your insurance company to maximize your annual coverage. Depending on the treatment, like tooth-colored fillings, your insurance can pay up to 80% of the cost after reaching your deductible.
Why is oral health important for cosmetic dentistry?
Your dental health can affect your candidacy for cosmetic dentistry. If you have untreated tooth decay or gum disease, they'll have to be resolved before undergoing any elective procedures to avoid a big problem later, like the failure of your new smile. Although a cleaning or filling may add another step to your treatment plan, your dental health is vital to maintaining your results.