Emergency Dentistry in Norwood
A dental emergency is nothing to dismiss as trivial. If you don't take prompt action in these situations, you could face prolonged pain and maybe even tooth loss! Fortunately, your emergency dentist in Norwood is always willing to help out and get your oral health back on track. Please be sure to contact us when as soon as a dental emergency occurs so we can take steps to relieve your pain and restore your smile.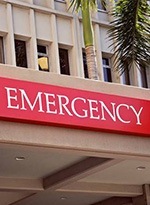 What Is a Dental Emergency?
The first step in handling a dental emergency is to recognize the situation for what it is. Here are a few examples of circumstances that require prompt attention:
One of your teeth gets knocked out
One of your teeth gets locked loose
You have a severe, throbbing toothache
You lose a crown or filling
One of your teeth gets broken
You suffered a jaw injury or are experiencing significant bleeding in your mouth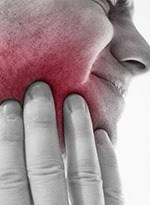 Managing a Dental Emergency
When a dental emergency occurs, one of the first things you should do is contact a "dentist near me." Describe the situation, and follow any advice they give you about your next steps. They may recommend that you:
Come to the dental office right away. This is necessary if a tooth gets knocked out. Be sure to bring the tooth with you, and keep it moist in milk or water while you're on your way to see the dentist. The sooner you get there, the better the chances that your dentist will be able to reattach the tooth.
Schedule an appointment for later that day. A severe toothache, a lost crown, or a broken tooth all require prompt attention. In some cases, you might be able to wait a day or two, but you'll have to be careful in the meantime. For example, you may have to avoid chewing on the side of the mouth that has the problem or take some mild painkillers to manage your discomfort.
Head to the emergency room. If you suffered a jaw injury or have extensive bleeding in the mouth, it may be wise for you to go to the local ER before you see your dentist.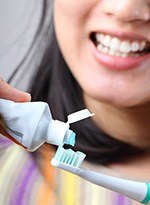 Avoiding a Dental Emergency
Of course, it's always better to avoid a dental emergency if at all possible. To lessen the chances that your oral health will face potential disaster, it's a good idea to:
Wear a custom mouthguard while you're playing sports
Practice excellent dental hygiene.
Be mindful of what you eat. Hard foods may break teeth, sticky foods may cause a crown or filling to come out, and sugary foods lead to decay.
Visit your dentist every six months for a cleaning and checkup.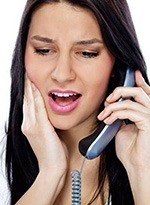 We're Ready to Help!
As your emergency dentist in Norwood, we understand that sometimes you need urgent dental care. When your mouth is in pain, please call us and we'll do our best to see you as soon as we can. When you come in for your emergency appointment, you can expect empathetic, gentle care from experts who are devoted to protecting your oral health.