Inman Aligners: FAQs
Answers to Common Questions about Clear Braces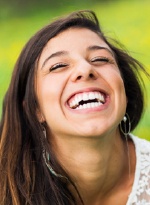 Inman Aligners are a popular clear braces treatment that can help improve the alignment of your bite -- without the need for metal brackets and wires. Got questions about clear braces in Norwood? We've got answers! Find out more in our FAQ below. If questions still remain, don't hesitate to contact us to ask more.
Q: How do Inman Aligners work?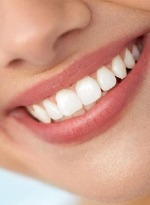 A: Inman Aligners concentrate on improving the alignment of the front teeth, or the ones that show when you speak and smile. By focusing on this part of the mouth, your cosmetic dentist can help you feel great about the overall appearance of your smile -- usually in far less time than it would take to achieve the same results with conventional braces.
Q: Can you see the Inman Aligners?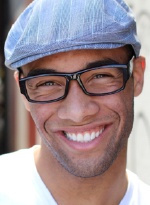 A: The Inman Aligner system works sort of like an orthodontic retainer. It is a removable appliance that has a subtle metal wire which surrounds the front side of the teeth. This method is slightly visible, but usually far less noticeable than conventional braces. Many adults and older teens prefer this method for its accelerated approach and subtle nature.
Q: Will the Inman Aligners affect my speech?
A: As with any sort of retainer or oral appliance, the Inman Aligners do take some getting used to. However, after a couple of weeks of continued use, you should adjust well to the way they fit and feel. Reading or singing aloud can help to accelerate this phase.
Q: Are Inman Aligners comfortable?
A: Most patients report that the Inman Aligners are highly comfortable after they have gotten used to wearing them. The removable aligners are made from smooth, biocompatible materials which should not cause irritation or sores throughout the treatment period.
Q: Is this treatment safe?
A: Yes! We wouldn't recommend it if it weren't. While there is some slight risk with any orthodontic treatment, the Inman Aligners have been used successfully in over 20,000 cases. And we like that success rate.
Q: Where can I learn more about Inman Aligners?
A: If you are interested in finding out more about the Inman Aligners, including whether or not you may be a candidate for invisible braces in Norwood, we invite you to get in touch with our office today. Don't wait to find out more about this alternative to conventional orthodontics! You deserve all the benefits of a beautiful, confident smile.