August 13, 2019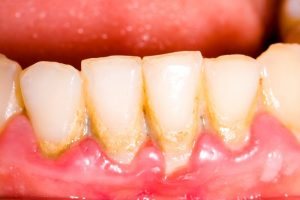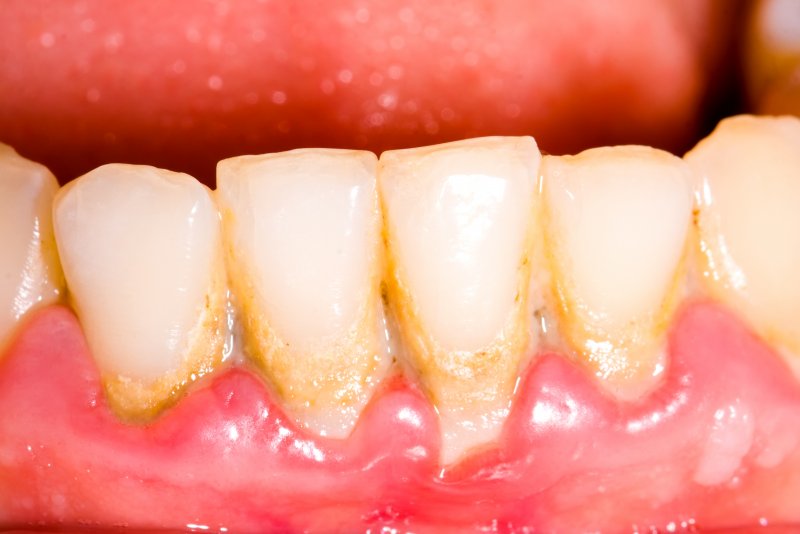 Have you ever run your tongue over your teeth and noticed that they felt kind of fuzzy? That may be due to dental plaque, a sticky film made of bacteria and particles of foods and beverages you consume. When you go even 12 hours without brushing and flossing, plaque hardens into a material called tartar. When allowed to accumulate, tartar can cause serious problems. Luckily, a dentist is here to answer the questions: what is tartar buildup and how can you prevent it?
How Does Tartar Build Up?
Plaque constantly forms on your teeth no matter what you eat and drink. Regular brushing and flossing disrupt it so that it can't harden. If it does harden, however, it bonds to your teeth and can only be removed by a dental professional.
When it's allowed to attach itself to your teeth, the bacteria have ample time to attack your teeth and form cavities. They also may cause gum disease, which has been linked to other health problems, such as type 2 diabetes, heart disease, and even tooth loss. For this reason, you'll want to keep tartar from sticking to your teeth and gums at all costs.
How Can You Prevent Tartar Buildup?
Follow these steps to keep tartar accumulation at bay:
Floss at least once a day, if not after every time you eat.
Brush your teeth twice a day with fluoridated toothpaste. Electric toothbrushes have been shown to be better at getting rid of plaque.
Limit the number of sugary snacks you consume.
Keep the number of times you eat a day to a minimum.
Quit smoking and chewing tobacco.
Use an antiseptic mouthwash at least a couple times a day.
Can You Remove Tartar at Home?
After plaque has hardened into tartar, it can't be removed with a toothbrush or dental floss. Some stores may sell DIY tartar removal kits, but jamming pointy tools into your own mouth can be dangerous, as it may lacerate your gums or tongue. You might also find "natural" tartar removal remedies, like strawberries or sesame seeds. While these foods may be healthy, there are no studies linking them to the removal of tartar.
That's why it's best to visit your dentist's office. Your dentist and dental hygienist are both highly qualified remove built-up tartar. They may use special instruments like an ultrasonic device or scaling tools to painlessly get rid of the material.
Poor oral hygiene is the number one cause of hardened plaque. By taking good care of your teeth and gums, you can prevent tartar buildup.
About the Author
After graduating from the Ohio State University Dental School. Dr. John Michaels opened Norwood Dental Care in Norwood, MA. He has taken more than 1000 hours of continuing education in several areas of dentistry, including periodontics, or the treatment and prevention of gum problems such as tartar buildup. To learn more about how to keep your teeth and gums clean, contact Dr. Michaels at (781) 769-6140.
Comments Off

on What Is Tartar Buildup and How Can You Prevent It?
No Comments
No comments yet.
RSS feed for comments on this post.
Sorry, the comment form is closed at this time.