November 16, 2019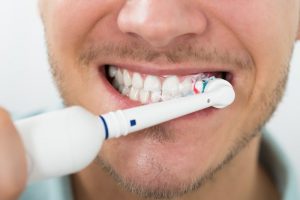 When it comes to the perfect toothbrush, everyone's tastes are different. Some people want a classic manual brush that only costs a couple bucks at the drugstore. Some people want to splurge on an electric toothbrush that does some of the work for you. The American Dental Association claims that both varieties clean your pearly whites equally well. But electric toothbrushes might help you reach all the nooks and crannies of your teeth a little better. Let's look at the top 5 toothbrushes in Norwood that will help you keep plaque at bay and freshen up your smile.
1. Foreo ISSA 2 Toothbrush
This battery-operated toothbrush uses a pulsing silicone brush instead of classic rotating bristles. The company claims that this makes the brush 35 times more hygienic than regular bristles. Each charge lasts about six months, and the head only needs to be replaced about once a year, compared to four times a year with most electric toothbrushes.
2. Philips Sonicare DiamondClean Toothbrush
The DiamondClean brush comes with a two-minute timer to let you know when you've been brushing for the right amount of time recommended by your dentist. It also has a small diameter toothbrush head to help you reach all the areas in your mouth that need brushing. Plus, it comes with a convenient travel case.
3. Rotadent Contour Toothbrush
If you have sensitive teeth and gums, look no further than the Rotadent Contour brush. It has incredibly soft bristles to minimize irritation and damage to gum tissue. This one has a timer of two and a half minutes, and the charge lasts up to three weeks.
4. Oral-B Pro 1000 Power Rechargeable Electric Toothbrush Powered by Braun
Most people actually use too much force when brushing their teeth, which can wear down the enamel and leave you more susceptible to cavities and sensitivity. This toothbrush actually comes with a pressure sensor that lets you know when you're brushing too hard. It also has a built-in timer that pulses every 30 seconds to alert you that it's time to move to a different section of your mouth.
5. Philip Sonicare Flexcare Plus Sonic Electric Rechargeable Toothbrush
This toothbrush comes highly recommended by the majority of dentists. The bristles rotate at such a high frequency that they can actually blast plaque off the teeth without even needing to make contact. There are a variety of brush heads available for different applications, which increases the brush's versatility. It also comes with a built-in thirty-second quadrant timer.
Ultimately, whatever brush you choose is up to you and your individual needs. If you need help deciding which one to get, it never hurts to ask your dentist for advice.
About the Author
Dr. John T. Michaels earned his doctorate from the Ohio State University Dental School. He has accrued more than a thousand hours of post-graduate continuing education, so he stays up to date on the latest dental technology, including toothbrushes. If you need advice on selecting a toothbrush that matches your oral health needs, you can ask him by contacting his office.
Comments Off

on Here Are the 5 Best Toothbrushes to Fight Plaque
No Comments
No comments yet.
RSS feed for comments on this post.
Sorry, the comment form is closed at this time.