April 30, 2021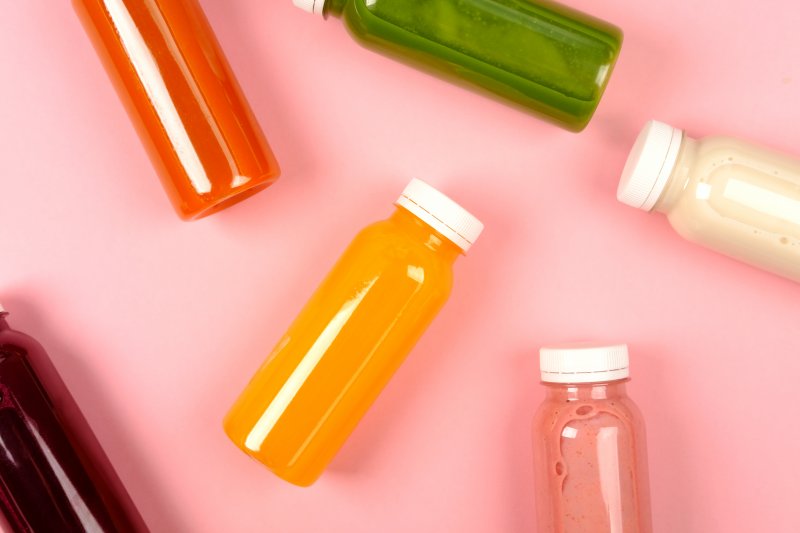 Water is a miracle beverage that plays an essential role in delivering oxygen throughout the body, boosting skin health, regulating your body's temperature, and more. However, since not everyone is a huge fan of the taste, companies started creating flavored waters, which are available in delicious tastes like blueberry-pomegranate and kiwi-strawberry. While drinks like these are far better for you than sugary beverages, they can still damage your teeth. Read on to learn how and a few ways to protect your smile!
So, How Can Flavored Water Negatively Affect Your Oral Health?
There are a few reasons you shouldn't replace plain water with flavored alternatives entirely, including:
Acidity content – Although fruits that are high in Vitamin C, like lemons and oranges, benefit your oral and overall health, it is important to be aware of their acidic nature. Unfortunately, this means they can wear away your tooth enamel if you consume too much of it. Since many flavored waters are derived from fruits like these, reaching for them too often can negatively impact your smile.
The cost of color – While some flavored water companies don't use artificial food coloring, many of them do. Not only can this lead to dental discoloration, but trace amounts of lead, mercury, and even arsenic have been found in this color-boosting product.
High fructose corn syrup – This ingredient has received a lot of attention over the past couple of decades, and rightly so! Not only can this ingredient impede your body's ability to recognize when it's full, but sugar of any kind can increase your risk of dental problems, like tooth decay and cavities.
6 Ways to Protect Your Smile
Fortunately, keeping your smile in pristine condition is possible, even if you are a fan of flavored water. With this in mind, here are a few oral health best practices to implement:
Don't cut plain water out of your diet entirely.
Use a straw when drinking flavored waters.
Try to get your vitamins from whole fruits and vegetables.
Brush your teeth for two minutes at least twice a day.
Floss daily.
Visit your dentist every six months for a dental checkup and cleaning.
Flavored water is a great option for those who need the fun taste and color to motivate them to drink enough fluids throughout the day. Just make sure you don't completely cut out plain water in the process. That way, you can stay hydrated and keep the look and function of your smile in good shape!
About the Author
Dr. John T. Michaels entered the field of dentistry after earning his dental doctorate from Ohio State University Dental School. Today, he has completed over 1,000 hours of continuing education, been recognized by Boston Consumers' Checkbook as Top Dentist, and maintained an active membership with professional organizations, like the Academy of Cosmetic Dentistry. If you are interested in learning more about how to protect your smile or are ready to schedule an appointment, visit his website or give him a call at 781-769-6140.
Comments Off

on How Flavored Water Affects Your Oral Health
No Comments
No comments yet.
RSS feed for comments on this post.
Sorry, the comment form is closed at this time.