May 28, 2021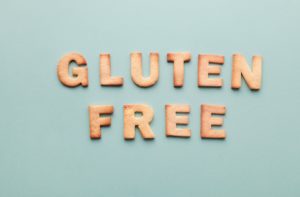 According to the Celiac Disease Foundation, 1 in every 100 people around the world are affected by celiac disease, which is an autoimmune condition where the body can't digest gluten. This protein, found in wheat and other grains, can damage the small intestine, but that isn't the only concern. Believe it or not, celiac disease can affect your oral health. Don't worry, here's how celiac disease can influence your smile and what you can do about it.
Celiac Disease and Oral Health
Besides the GI symptoms of celiac disease, there are several dental concerns connected to the condition, including:
Enamel Defects
Celiac disease can affect enamel development, leading to defects in both the primary and permanent teeth, which can appear as white, yellow, or brown discoloration, known as enamel hypoplasia. The discoloration can be caused by not having enough enamel to protect the inner layers of the teeth. If grooves or other defects are present, bacteria and plaque can get trapped in the crevasses. No matter the flaw, those who have imperfections with the outer layer of their teeth can have an increased risk of cavities and tooth sensitivity. It's best to commit to your oral hygiene at home and visit your dentist regularly to prevent tooth decay. Your dentist may recommend additional treatments to strengthen your enamel, like a fluoride varnish.
Canker Sores
Canker sores (aphthous stomatitis) often coincide with celiac disease. The painful ulcers can occur on the lips, cheeks, tongue, roof of the mouth, and gums. You should avoid spicy or acidic foods to prevent irritation of the tender tissues. Your dentist can also prescribe a special mouthwash to ease your discomfort.
Dry Mouth
Your saliva is crucial for rinsing away food particles and bacteria in between brushing and flossing. Not to mention, saliva is crucial for digesting food. If your mouth is too dry, it creates the ideal environment for bacteria to thrive. Studies indicate 15% of people with celiac disease experience dry mouth.
It's important to drink plenty of water throughout the day to keep your mouth moist and stay hydrated. You can also chew a piece of sugarless gum to encourage saliva production. Your dentist may recommend using a prescription toothpaste or artificial saliva to combat the issue.
Promote a Healthy Smile
When managing celiac disease, you have enough on your plate. You don't need to worry about oral health problems, too. Inform your dentist about the condition, and they'll create a personalized treatment plan to keep your smile healthy so you can focus on your overall health.
About Dr. John T. Michaels
Dr. Michaels earned his dental degree at the Ohio State University Dental School and has taken over 1,000 hours of advanced education in many specialties, including cosmetic dentistry, dental implants, endodontics, periodontics, and orthodontics. He can treat the most complex oral health issues because he has decades of experience in dentistry. If your smile is suffering the effects of celiac disease, contact our office today to schedule an appointment.
Comments Off

on Can Celiac Disease Harm Your Oral Health?
No Comments
No comments yet.
RSS feed for comments on this post.
Sorry, the comment form is closed at this time.