November 9, 2021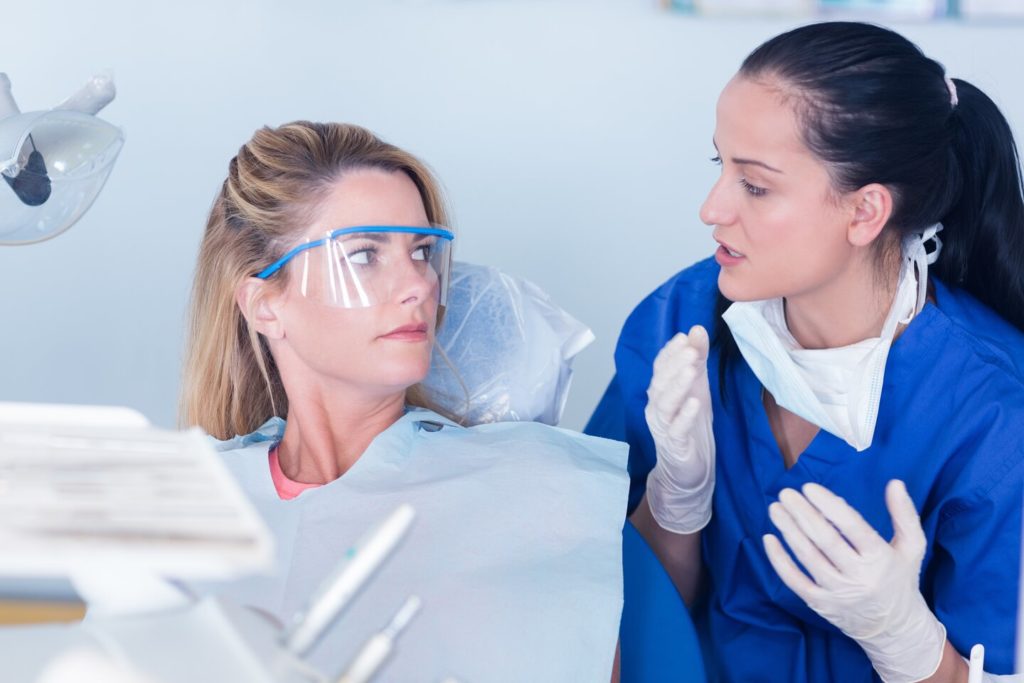 Dental implants are a permanent replacement for one or more missing teeth that lets patients eat, speak, and smile with confidence. Though they have a 95% success rate, fear that treatment will be painful or uncomfortable may lead you to have some reservations about undergoing the procedure. So that you have all the information you need to determine if dental implants in Norwood are the right fit for you, here's how you can expect them to feel and a few benefits that come with them.
What Dental Implants Feel Like at First
Dental implants are made from titanium and inserted directly through the gums and into the jawbone. Through a process called osseointegration, they fuse with the jawbone to create a stable and permanent replacement for the tooth root. After the implants are placed, some patients feel a strange sensation while they chew. This is because their mouth hasn't gotten used to their new restorations yet. Just like with any other dental procedure, you should expect to experience some mild irritation while you heal.
How Dental Implants Feel as You Begin Adjusting to Them
As you start to adjust to your new teeth, you will begin to get more comfortable with speaking and chewing. Eventually, you will even notice that your dental implants feel just as normal as your natural teeth. Also, since the implants fuse with the jawbone, this means they won't leave a metallic taste in your mouth, which will allow you to fully enjoy the flavors of your favorite foods.
5 Benefits of Dental Implants
Now that you know implants won't cause any long-term side effects or discomfort, why should you consider getting them? Dental implants offer a host of benefits to patients, including:
Realistic – Dental implantsare incredibly lifelike, which allows them to blend in seamlessly with the rest of your smile.
Stability – Sincedental implants bond with the jawbone through osseointegration, they are by far the most stable tooth replacement option.
Long-lasting – Dental implants are a permanent solution to missing teeth. So, as long as you take good care of them, you won't have to worry about switching them out in the future.
A Confident Smile – Since implants are incredibly stable, this means you don't have to worry about them slipping around or sitting in your mouth uncomfortably while you talk or smile.
Improved Chewing – With dental implants, you'll be able to regain at least 80% of your natural biting power. This will allow you to continue enjoying your favorite foods without having to make major modifications to your diet.
If you're ready to get back to feeling confident and comfortable with your smile, set up a consultation with your dentist to see if dental implants are right for you. Before you know it, you'll have a full, functional grin once again!
About the Practice
If you're considering getting implants but are concerned about how they'll feel in your mouth, Norwood Dental Care can help. Dr. John T. Michaels, Dr. David Michaels, and their talented team are here to answer any questions you have about the procedure. They will do everything they can to make sure you feel comfortable during your treatment so you can receive the care you need in a safe, pleasant environment. To schedule an appointment or for more information on the dental implant procedure, visit Norwood Dental Care's website or call their office at (781) 769-6140.
Comments Off

on What Do Dental Implants Feel Like?
No Comments
No comments yet.
RSS feed for comments on this post.
Sorry, the comment form is closed at this time.