January 6, 2022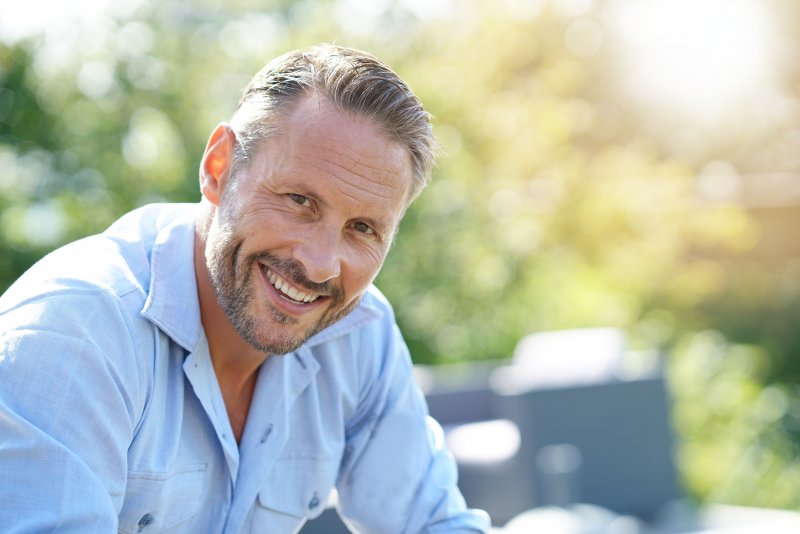 Have you started wondering if your smile is making you look older than you are? If so, you're probably asking yourself how you can get your dream smile. When it comes to a complete makeover for your pearly whites, cosmetic dentistry is all the rage. Not only can you completely change the appearance of your teeth, but you can look years younger in the process! Your dentist can explain how aging changes your smile and what cosmetic dentistry in Norwood can do for you.
How Does Aging Change Your Smile?
As you get older, your teeth naturally change in two major ways: discoloration and tooth wear.
Over time, your enamel naturally experiences wear and tear. This can cause older teeth to be weakened or appear shorter and less rounded than younger teeth.
Older teeth have also likely stained throughout the years, causing yellowing or discoloration of the enamel. With darker and shorter teeth, your confidence in your smile could be at stake.
Cosmetic Dentistry for a Younger Look
Maintaining good oral hygiene or a healthy diet is always a great place to start, but it isn't the only way to get a younger smile. Here are several cosmetic treatments your dentist can provide you to improve your teeth.
Teeth Whitening
Teeth whitening is one of the most popular ways to dramatically improve your smile. Not only is it a relatively inexpensive and comfortable service, but it can take years of stains off your teeth in as little as an hour-long appointment!
Dental Crowns
In order to improve the structure and appearance of your teeth, your dentist may recommend dental crowns. These are typically porcelain coverings that are placed over the teeth surfaces, giving your smile strength and brightness.
Tooth-Colored Fillings
A tooth-colored composite resin can be used to fix damage or decay in your teeth. The filling will then complete the structure of your smile, granting you a more youthful appearance and erasing small imperfections.
Porcelain Veneers
One of the more popular cosmetic options are porcelain veneers. These are custom-made porcelain shells that are cemented to the front of your teeth, addressing any or all imperfections, and providing more dramatic results than other treatments.
Depending on the changes you are looking for your smile, there are plenty of different cosmetic treatments available today that can make those changes a reality. After your treatment, you'll look and feel younger than ever!
About the Practice
Norwood Dental Care is run by a father-son team—Dr. John T. Michaels, DDS, and Dr. David Michaels, DMD. Located in Norwood, MA, the team offers quality and relaxing dental care with state-of-the-art technology for your dental needs. They provide an array of cosmetic dentistry, including teeth whitening, dental crowns, fillings, and porcelain veneers. If you have questions about cosmetic dentistry, visit their website or call (781) 769-6140.
Comments Off

on Cosmetic Dentistry Takes Years Off Your Smile! Here's How
No Comments
No comments yet.
RSS feed for comments on this post.
Sorry, the comment form is closed at this time.