March 24, 2022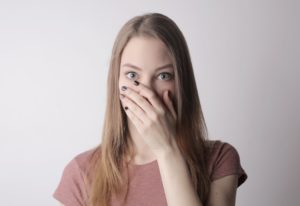 Dental bonding is a popular treatment that provides both restorative and cosmetic benefits. If your dentist used it to fix chips, cracks, decay, or discoloration, you likely marveled at the results for many years. Unfortunately, your smile may be showing the passing of time. Your teeth and the resin can change color over the years. You might turn to a whitening treatment to blend the blemishes, but it won't have any effect on dental bonding. Don't worry, you don't have to live with a flawed smile. Here's how you can whiten bonded teeth. 
Whitening Treatments Don't Work on Bonding
Modern whitening systems can get the enamel up to 8 shades whiter without damaging the teeth. Although they are more effective than ever at reversing tooth discoloration, bonding resin isn't the same as your enamel because it isn't porous. As a result, whitening agents can't penetrate it. If you use a whitening treatment, the color of your enamel will improve; however, the bonding will be unchanged.
Options to Whiten Dental Bonding
Color inconsistencies don't have to be the focal point of your smile. Typically, it is best to whiten your teeth before you have your bonding procedure. This ensures your dentist can create a nearly undetectable transition between the resin and your enamel.
If your teeth or the bonding has discolored throughout the years, your dentist can replace the resin. As an alternative, you may be a candidate for a porcelain veneer. Placing the thin shell over the front surface of a tooth covers discoloration instantly. It can also fix other minor imperfections, like chips and cracks. Not to mention, veneers are made of porcelain, which is stain-resistant. You won't have to worry about future tooth discoloration when placed on the teeth most visible when smiling.
Your dentist will explain all your options during your consultation. They'll examine your mouth and learn more about your concerns to create a personalized strategy to brighten your smile.
Preserving a Bright Smile
Your newly refreshed smile can stay bright with the right aftercare, like committing to your oral hygiene at home. Besides brushing and flossing, don't forget to have a cleaning and checkup at least twice a year. Your dentist will recommend avoiding anything that can stain your new smile, like darkly pigmented foods or drinks and smoking. Depending on the treatment, your dentist will discuss any additional aftercare instructions to safeguard your results.
Don't feel embarrassed by tooth discoloration. Your cosmetic dentist has the solutions you need to restore a bright, confident smile you'll want to share with the world.
About John T. Michaels
Dr. Michaels earned his dental degree from the Ohio State University Dental School. He has completed over 1,000 hours of continuing education in many advanced services, like dental implants and cosmetic dentistry. He combines his qualifications and experience with the latest advancements in dentistry to create stunning smiles. If you are ready to treat tooth discoloration, contact our office today to request your consultation.
Comments Off

on Is It Possible to Whiten Bonded Teeth?
No Comments
No comments yet.
RSS feed for comments on this post.
Sorry, the comment form is closed at this time.