June 25, 2022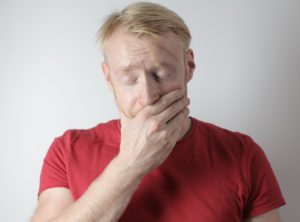 A tooth is composed of 3 layers: the enamel, dentin, and pulp. Enamel is the hard outer layer you see in the mirror that's responsible for protecting the softer inner layers. It is the hardest substance in your body, but it isn't indestructible. While you might believe trauma is the only way to chip enamel, the foods you eat can leave you at risk of a dental emergency. Here are the most common foods that can chip teeth.
Tooth Busting Foods
Years of wear and tear can cause small cracks in your enamel that aren't always visible to the naked eye. Not to mention, small areas of decay can compromise the strength of your tooth. Biting or chewing hard food can cause a small hairline fracture to turn into a large split, while a cavity can cause a significant break. No matter the situation, a broken tooth will mean a trip to an emergency dentist.
You can help avoid an unplanned day in the dental chair by limiting how often you eat hard foods, including:
Popcorn kernels
Nuts and seeds
Bones
Hard candy
Ice
Nutritional bars
Hard bagels and bread
Corn on the cob
Jerky
How to Handle a Chipped Tooth
Accidents can happen, even when limiting hard foods in your diet. If the unexpected occurs, don't wait to see your dentist. Your enamel may be strong, but it can't regenerate. Small chips and cracks will not heal on their own, leaving you at risk of more extensive damage without any treatment.
If you have a chipped or broken tooth, contact your emergency dentist right away. They will get you into the office quickly. While you wait for your appointment, rinse your mouth with saltwater to reduce pain and inflammation, which will also kill harmful oral bacteria. Avoid chewing with your tooth until after it has been repaired. You can take an OTC pain reliever to manage any discomfort until your appointment.
Your emergency dentist will address any pain and examine your mouth to determine the extent of the damage. Depending on the situation, dental bonding can be used for minor chips while more significant breaks may require a crown.
Preventing Chipped Teeth
You can lessen your risk of a chipped tooth by committing to your oral hygiene. Keeping your teeth and gums healthy at home will reduce your risk of a dental emergency. Don't forget to visit your dentist every 6 months for a cleaning and checkup. Your dentist will monitor your oral health to detect any concerns while they are small, like hairline fractures.
Besides watching what you eat, you can avoid dental emergencies through prevention. However, if the unexpected happens, don't wait to see your dentist.
About Dr. John T. Michaels
Dr. Michaels earned his dental degree from the Ohio State University Dental School and has completed extensive education in many specialties, including dental implants, endodontics, and periodontics. He has the experience and qualifications you can trust to treat the most complex oral health issues. If you have a dental emergency, contact our office today for an appointment.
Comments Off

on Common Foods That Can Chip Your Teeth
No Comments
No comments yet.
RSS feed for comments on this post.
Sorry, the comment form is closed at this time.